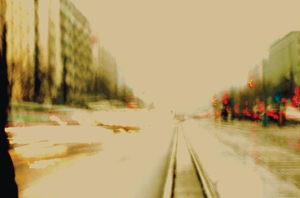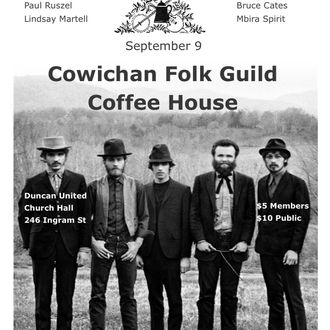 Celebrating The Music Of Robbie Robertson and The Band
With Lindsay Martell, Joel Spillette and Guests Sept.9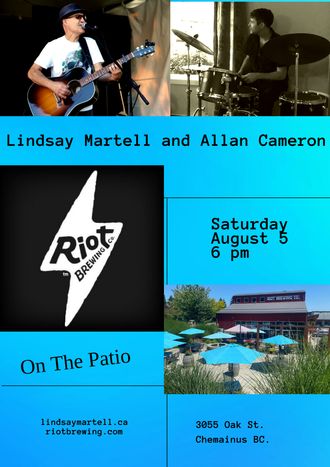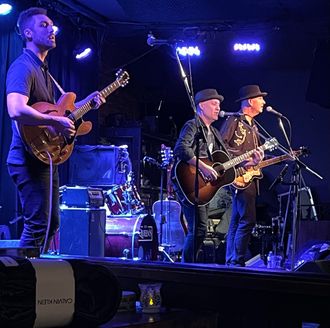 Introducing The Narrows!  
The Narrows are Lindsay Martell, Lee Worden and Duncan Symonds. Firstly, we are long time friends. Beyond that, we are all singer/songwriters and multi-instrumentalists who have decided to merge our voices in the belief that the sum of our  energies can be greater than the individual ones.  We are currently in the middle of recording our first album together and very excited to share this collective with you. Check out the music page and stream some early studio demos, available only here.
For further info about Lee and Duncan click the hot buttons named for them above.
----------------------------------
2021 was an eventful year to say the very least. Apart from the ongoing pandemic and the upheaval it's caused in everyone's lives, a major life event for us occurred in that we moved back to beautiful Vancouver Island. We now call the seaside community of Maple Bay, BC, home. As a result, I'm no longer playing regularly at Cardero's in Vancouver. I wish to express my thanks to Ronnie Teti and the rest of the management and staff, for their hospitality during the 4 years I played at the restaurant. An eternal debt of gratitude to my bud Geoff Gibbons who was instrumental in getting me my first gig there. 
Now as we've settled in to our new home, I'm back to creating music out of my happy new studio space in the garage in Maple Bay.  I'm also set up for working from home for voice-overs and teaching guitar and vocal lessons, or singer/songwriter co-writing or mentoring - reach me through the contact page here for more info or for bookings.
 New single releases coming soon. Also check the events page for upcoming live shows on Vancouver Island.
Peace, love and good music to you!
For the second time in the past four years, one of my songs was chosen as a semi finalist in the International Songwriting Competition in Nashville Tennessee. This time it was the song "Home." Thanks to good friends Ferid Lakhdar and Steve O'Connor. Steve played the keys and said "You should call Monika" and Ferid played bass, fixed my drum programming, shared in the recording and and mixed and mastered the song and made pizza with fine wine in Warsaw. Thank you ISC 2020!
----------------------
Sunshine Waterfall Rain, was released November 2020. In this one I confess the vastness of the love and inspiration i feel from my son, in parallel with the appreciation and awe I have for the beauty of nature around us, living on this mountain outside Vancouver. This song was also self produced and recorded at home. I sang and played all the parts except for the majestic Hammond B3 organ track which was played by my good friend Steve O'Connor in Toronto. The video features wonderful art photography by Monika Kawka. All photos were taken by her on the grand Pacific Coastal mountains around Vancouver BC.
------------------------
Check out my cover of Bruce Springsteen's "Atlantic City" I've included this song in live shows, off and on for many years. The vocal and main acoustic guitar were recorded live. I played the song a number of times til I got a take I could agree with, then added everything else later, all done at home, summer of 2020.
-----------------------
Very happy to announce that both Cardero's and The Sandbar Restaurants and Bars have begun hosting live entertainment again. I'll be appearing at both venues, behind the glass, in the weeks ahead. Up to date show listings can be found here on the Events page.
Also pleased to announce the release of the single "Late Night Radio"
"Late Night Radio" was written in 2016, but recorded at home during the pandemic during this strange 2020.
There is a link here to the Late Night Radio lyric video for something to watch while you listen as well as a high resolution audio file available here for download.
--------------------------
Isolated at home during the pandemic and not able to gig, I've kept busy in the studio and have new songs to share.
The first is the Covid lockdown inspired "This Divide," written and recorded at home over a 3 week period between April and May 2020. 
More new tracks coming soon.
-----------------------------
Excited to be part of the roster for the upcoming "Live Is But A Stream" on line music-fest April 10-12. Organized and presented by my friend Myc Sherratt, the digital festival will bring together a diverse line up of arts and entertainment for your viewing amid the lockdown. Proceeds from ticket sales are to be donated to the local food banks of Nanaimo. Link to buy tickets on Events page.
---------------------------
Because of the ongoing closure of all concert venues due to the Covid 19 pandemic there are no current gigs on the calendar.
These days my time is spent mostly at home. Thankfully home is in beautiful Lions Bay, BC. Lots of hikes locally with our son on the mountain trails through the majestic cedar forests keep us grounded.
Songwriting and recording from my home studio occupy my nights. I'm focusing on my goal of releasing a series of new songs for you to hear over the coming months.
Immeasurable heartfelt gratitude to all the doctors, nurses, health care providers, people working in our essential supply chain and many other folks working on the front lines during these uncertain times.
Stay healthy and safe, everyone. Hope to see you all soon.
-------------------------------
The song "All This Time" was picked as a semi finalist in the Adult Album Alternative category in the 2016 International Songwriting Competition from Nashville, USA. All This Time was written by Lindsay Martell, recorded by Chris Aiken at Studio 124, Warsaw Poland, co-produced by Lindsay and Chris. Vocals and guitars by Lindsay, keyboards by Mike Norman, drums by Chris Aiken, bass by Todd Sacerty and female vocal is Camille Miller. Thank you my friends, for helping to make this music come alive.  Thank you Chris Aiken for your generous and tireless work on this project, and thanks to the International Songwriting Competition, Nashville for liking the song!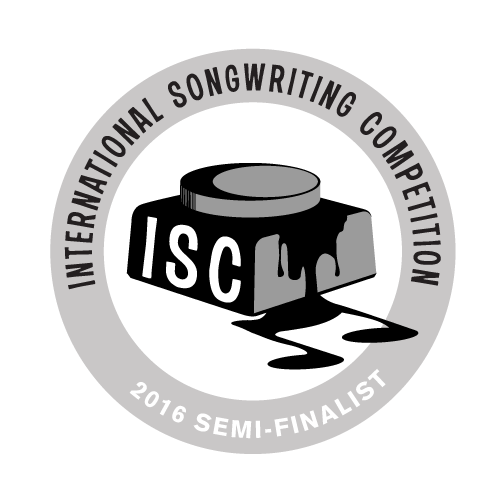 ---------------------------------
I'll be filling in for the talented and gracious Kelly Crowe for 2 weeks at The Sandbar on Granville Island, from Monday July 17 to Sunday July 30, doing his regular Sunday to Thursday gig. Start time is 8pm nightly. Looking forward to playing another new room for me in Vancouver. Hope to see YOU there!
--------------------------------- 
Very Happy to have joined 'the family' at Cardero's Restaurant on the waterfront in Coal Harbour, Vancouver BC. I'm playing solo acoustic every Saturday and Sunday afternoon 3-6pm, 'til further notice! Great food, drink, atmosphere and totally live music! 
---------------------------------
Announcing the release of the album
"All This Time"
Recorded in 2006/07 by Chris Aiken at Studio 124 in Warsaw Poland, this collection of Lindsay's songs was recently rescued from the vault and re-mixed and re-mastered. Currently it's only available for download or streaming. Stream it here on the Audio page or download it from the link to CDBaby, or from the iTunes store, Amazon, Spotify, and many other digital music providers.
----------------------------------
-Excited to be getting ready for my first show in Vancouver since recently relocating there, at Luke's Corner Bar on south Granville (Sat. July 16) I'll be playing with another extremely talented, good old friend, Brock Miller, who will add lots of color on tenor sax. Come out and say Hi if you're in the nieghborhood!
-Thanks to the Miller family for yesterday's musical joy, experienced by all at Pat Miller's Final Timbre Concert at the ADSS Theatre in Port Alberni 
  - Stay tuned for new show announcements.
Having recently relocated to North Vancouver Canada I am available locally for guitar, vocal or singer/songwriter lessons and workshops, studio session work and voice overs - msg me from Contact page.
_____________________
This Saturday, April 09, 2016 catch the Lindsay Martell Band live at The French Creek Marine Pub in Parksville BC.
8pm til late.
_________________________
Very excited to be performing an Acoustic House Concert in Parksville BC, with the one and only Ken Hamm, Thursday, Nov. 5th, 7:30pm. Ken made a guest appearance on my song "Fool's Parade" from the 1996 release "Moris."  Should be a very cozy and fun evening!